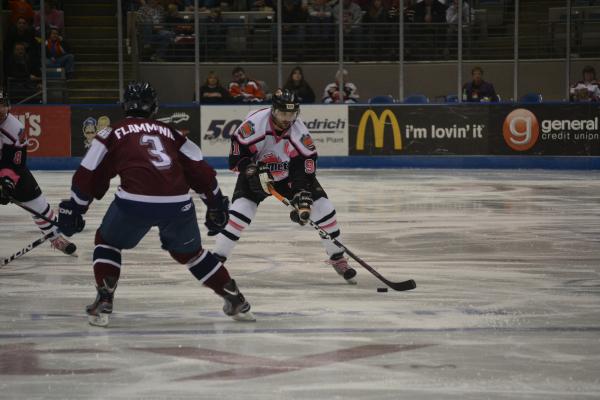 Fort Wayne may struggle to hold onto both the conference and overall CHL co-lead over the next couple of weeks because the Komets play only two games this week, both at Arizona, and two games the following week, at Quad City on Feb. 3 and hosting Dayton on Feb. 4. The IceMen play four games this week and six over the two weeks, including four at home. Wichita also plays four games this week, including three at home.
Wichita hosts Arizona, plays at Allen, hosts Tulsa and Quad City and then plays at Rio Grande Valley and at Laredo.
Evansville plays at Missouri, hosts Dayton and Bloomington, plays at Dayton and then hosts Rapid City twice.
After those two weeks, the schedule evens out again and the Komets get back to playing mostly four times per week. They play three-games-in-three nights only three times, so there is some time off between games, and the home schedule is pretty favorable.