The Komets just didn't show up defensively and it could be 5-1 instead of 3-1.
Here's the first Missouri goal after Nick played the puck poorly and Dickson beat him back to the post.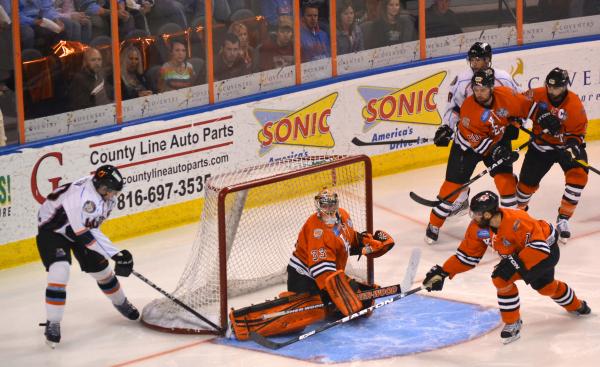 Komets rallied after Nick made two great saves and the puck squirted free to JM Rizk who scored on a backhand.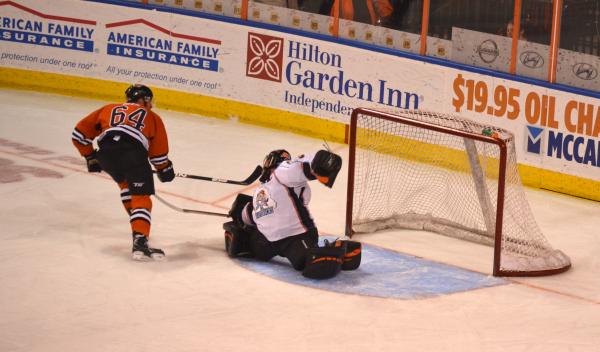 Then Ed McGrane continued his hot streak thanks to another defensive breakdown.