Komets won 6-5 behind Thomas Beauregard's hat trick, but they lost goaltender Charlie Cousineau with 6:50 left to a pulled groin injury when he made this pad save.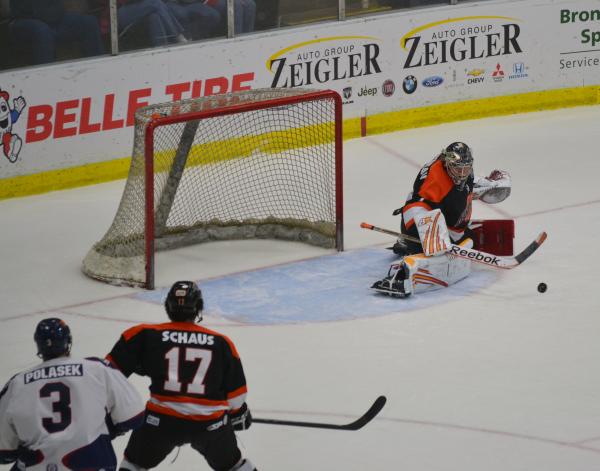 ``We'll just have to see,'' Komets coach Al Sims said. ``It looks serious, and obviously he couldn't put any weight on it whatsoever and when he kicked his right pad out to make that save he tried to push himself up and there was nothing there. We're looking at… I don't want to say how long, but with pulled groins you just never know as we found out last year with Dustin Molle. You just never know, especially with a goalie.''
Cousineau was unable to put any weight on his right leg after the game, and had to use crutches to get around the locker room. He finished with 31 saves on 35 shots before being injured and replaced by Charlie Effinger.