Daniel Maggio has been released from his three-game tryout with Bridgeport. The Sound Tigers are either going to fly him out tonight or fly him into Evansville tomorrow so he can play. Luca Caputi is also going to play tomorrow, but now Dan Nycholat has the flu. Komets may play with nine forwards and six defensemen.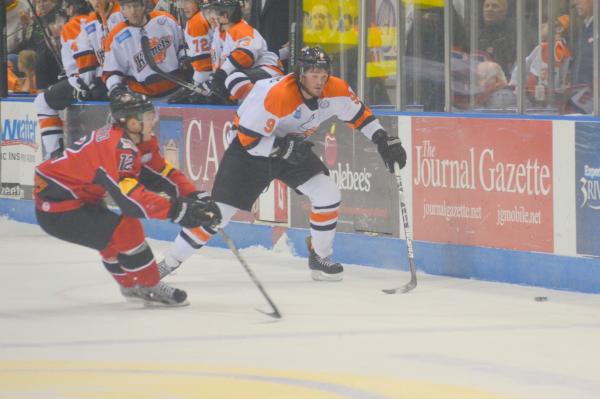 ``We may know more about the players at Norfolk soon,'' General Manager David Franke said. ``They could be coming back in time for the weekend, but I don't know if it's going to be our guys or a combination of guys. I think it will get better by the weekend.''
Franke said the Komets have no interest in signing former Komets defenseman T.J. Miller or forward Matt Syroczynski.
I wouldn't be shocked if Maggio got a call up from another AHL team for the weekend. At this point, nothing should be surprising.