Which of these jerseys would you like to see the Komets revive someday?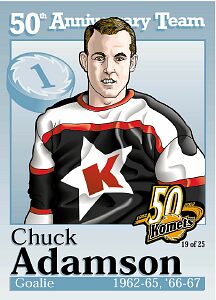 No, I don't know of any intentions they may have to do another third jersey, but it's still a fun topic. I've always been partial to the star K that Chuck Adamson is wearing, the blue and orange that Barry Scully is wearing and the black and orange Colin Chin is wearing. Never been a big fan of white shoulderboards.
Anyone have any preferences?