Komets lead 3-1 after first on goals by Scott Fleming off a 2-on-1 with Chris Auger.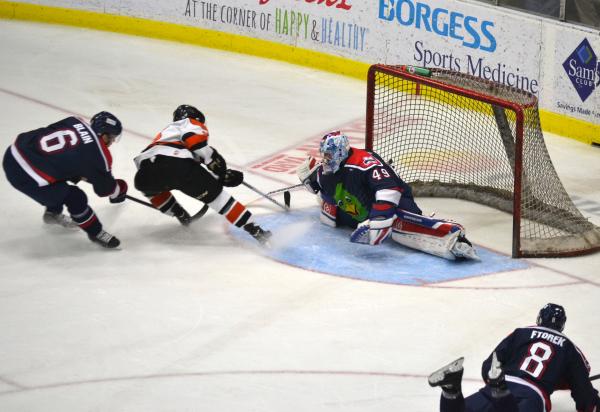 Then Shawn Szydlowski set up Aaron Clarke on another 2-on-1.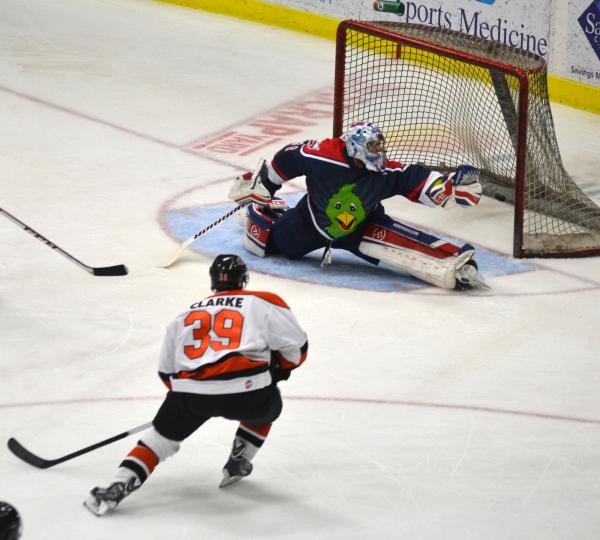 The Komets are killing the Wings with their forecheck and then in transition. Joel Martin has had no chance on any of the Fort Wayne goals. Komets are super-aggressive with shots so far.