Here's how it looked from my angle.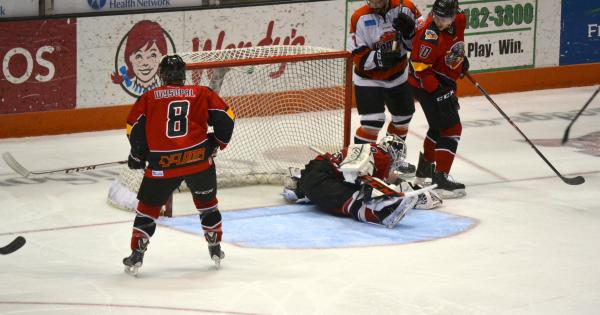 I asked Matt Carter who is standing next to the goalpost what he saw: ``Nothing, I just saw Clarkie going crazy. Their goalie said a word I can't say on the air right now, so I knew something good had happened.''
So I asked Aaron Clarke who threw the pass out to Jordon Southorn what he saw: ``
I think it went of the D-man's stick and into the net. It went in right beside the post.''
Komets coach Gary Graham said Cincinnati goaltender Rob Madore's left skate wasn't all the way flat on the ice and there was about a three-inch hole for the puck to fit into between his skate and the post.