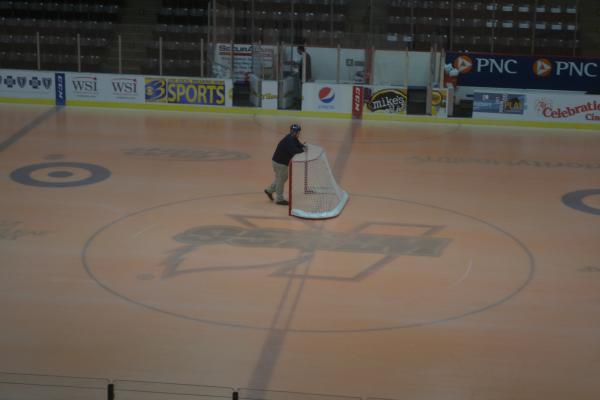 Komets and Wings are playing on orange ice tonight.
A couple of updates: Mikael Tam has a bad shoulder injury and is going to be out for a significant amount of time.
Bob Chase has a really bad cold and may miss the weekend, so Shane Albahrani will be filling in at least tonight and tomorrow.