The renovated Fairgrounds Coliseum.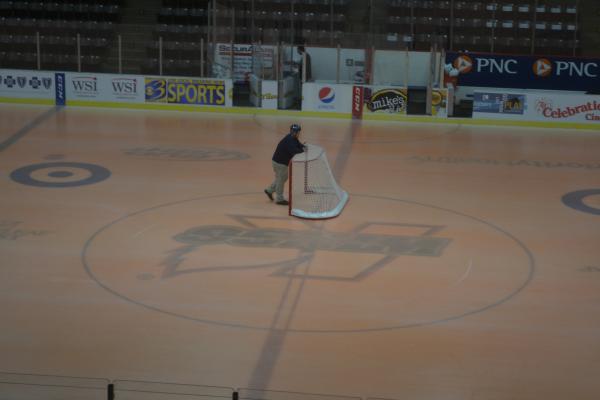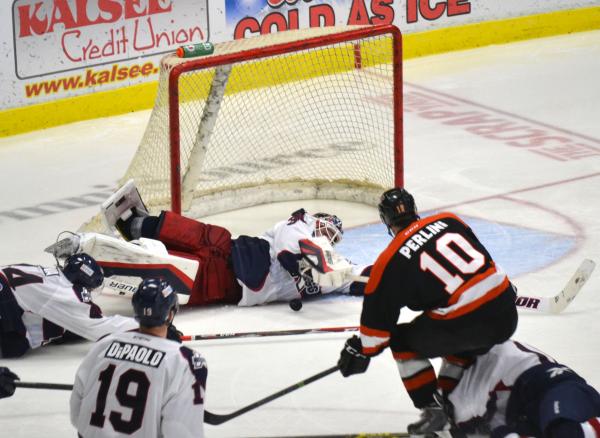 Komets have also activated Angelo Esposito from reserve, placed forward Mitchell Heard on reserve. They got him today from Lake Erie and he's expected to play tomorrow. They also lost goaltender Francois Tremblay to Lake Erie call-up and signed goalie Joe Howe to back up Pat Nagle.
Howe, 24, made his pro debut last season appearing in 18 games with Cincinnati in the ECHL and seven games with Missouri in the CHL. Howe posted a 2.78 goals-against average and 10-3-4 record during his stint with Cincinnati while registering a 2.53 goals-against average and 3-2-1 record with Missouri. Prior to turning pro, the Plymouth, Minnesota logged a four-year collegiate career with Colorado College in the WCHA and was a three-time WCHA All-Academic Team member.

The Komets also announced that forward Mitchell Heard has been reassigned by NHL affiliate Colorado to Fort Wayne. Heard, 22, started this season appearing in one game with Lake Erie in the AHL. The Bowmanville, Ontario native made his pro debut during 2012-13 posting three assists and four points in 23 games with Lake Erie. Heard skated all of last season with Lake Erie scoring four goals and 12 points in 63 games. He ranked third on Lake Erie and fourth among AHL rookies with 167 penalty minutes. The forward was selected by Colorado in round two of the 2012 NHL Entry Draft before completing a four-year juniors career with Plymouth in the OHL during 2012-13.