In the third period trailing 3-1. First, Will Lacasse scored from long range with Brock Higgs in front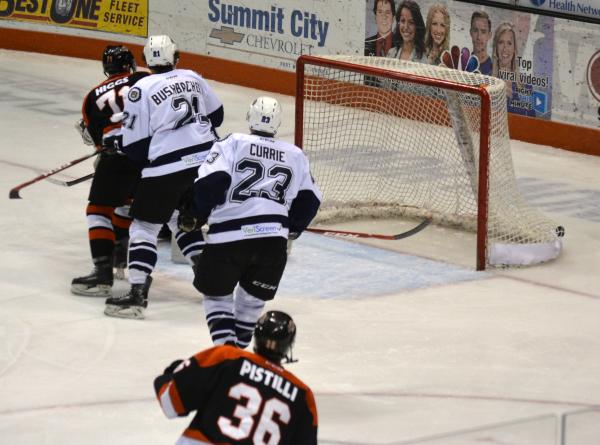 Then Christian Ouellet scored on a deflection off a Drew Daniels shot.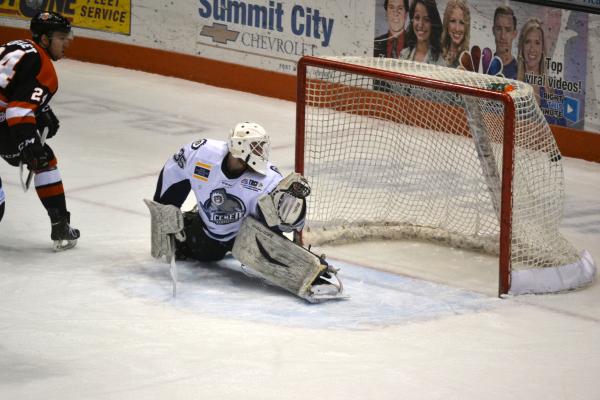 And then Mathew Pistilli scored the game-winner from right out front and Branden Komm had no choice. How well did Komm play tonight?