Patty Martone has died, according to information provided by her family to The News-Sentinel.

Martone served as Fort Wayne Community Schools' assistant superintendent from 1982 to 1986, when she retired after being diagnosed with colon cancer. Martone was a fixture in the FWCS serving as an English teacher at Central High School on Lewis Street for 12 years, dean of girls for Central and Northrop high schools for nine years and holding various administrative roles in the district's central office.

"I left my heart on Lewis Street," Martone once said of Central, now Anthis Career Center.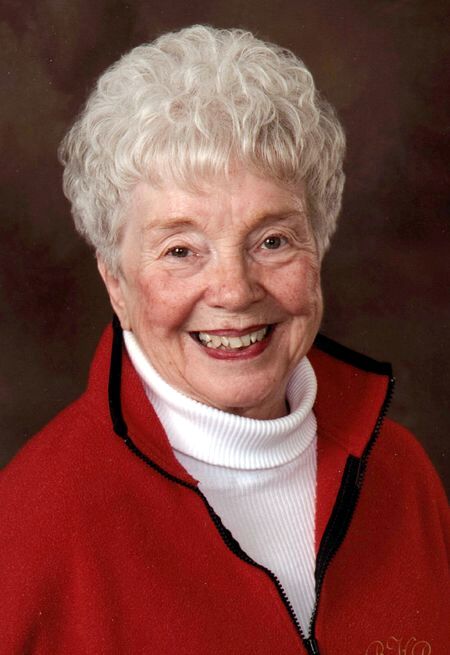 It shouldn't have been such a great shock to learn someone in her 80's with a history of medical problems had died, but it was. I'm still having trouble imagining the world without Patty Martone in it, because I'm having trouble remembering my life before Patty was in it. She was my freshman English teacher at Central High School, and I forever after became one of "Patty's kids," all the people she felt special about because we had sat in one of her classrooms.
My strongest memory of her, of course, is what a good teacher she was. For most of us, I think, Patty was the first teacher who treated us as adults, or at least saw the adult potential in us and gave us the respect that deserved. In my particular case, she discovered in me whatever flair for writing there was and nurtured it so it was still burning when I walked into Helen Lee's classroom and she turned the flame into a bright light.
When I came back to Fort Wayne in 1983, I eagerly took Patty in as one of our regular News-Sentinel guest columnists. I teased her about the fact that she had been, technically, my first editor, and now I was going to be her editor. "It's payback time," I told her. I did not engage in that lame banter without some trepidation, I can tell you, but Patty accepted it graciously, as she did most things. It takes someone special to become friends as adults with people you ruled over as an authority figure when they were kids, but Patty had that knack.
As one of Patty's kids and as one of her friends, what I came to appreciate about her more than anything was her boundless enthusiasm for Fort Wayne and her tireless energy in doing everything she could to make it better, long beyond the point in life where most people would be doing the rocking chair waltz. "I don't seem to have retired very well," she told me just last week when we were talking about a column she was planning to send me. There is a word little used nowadays that applies: indefatigable. Patty Martone considered Fort Wayne a treasure, if at times a treasure with rough edges it was her job to smooth out. That's why she was our treasure and will be sorely missed.
Patty made it all the way up the Fort Wayne Community Schools ladder to the assistant superintendent's position. I always thought she would have made a good superintendent and was a little sorry she never got the chance to show her stuff in that position. But considering everything she's been involved in during her "failed retirement," perhaps we should consider FWCS' loss Fort Wayne's gain.